Ceiling fans are a great way to cool off especially during humid and sweltering seasons. Not only are these units able to provide cool, comfort-giving air on the hottest of days (and even warm air on colder seasons) but they are also eye-catching. There is a wide variety of ceiling fan designs and styles that will suit every kind of home décor.
But if you want to cut costs and at the same time get that much-needed breeze, you might want to invest on a ceiling fan with lights. Here are a few basic information about the product.
Ceiling Fan with Lights Facts
Before you purchase the first model you see online or in your favorite home improvement store, you have to know the product's essential features and functions first. Like any device out there, it has its solid advantages—and disadvantages that you must consider.
If it's ambient lighting that you want, you are in for a treat. Warm ambient lighting provides great atmosphere to certain areas in your house, like the den, family room or the living room. Smaller rooms like the bathroom will gain from ambient lighting's soft, suffused illumination as well.
However since it's ambient lighting, certain activities that require a close-up approach like reading are not recommended for this particular kind of lighting won't provide proper illumination.
Typically, ceiling fans are mounted 7-8 feet away from the floor at best. This assembly won't work in places like the study room or the kitchen, any place in your house which require appropriate illumination to work on.
Because the unit includes lightbulbs, you'll be tasked to replace them at some point. It's additional work for you, but thankfully, companies have already worked on solutions to make changing the bulbs a snap to do. There are available extenders and poles in the market today that you can use without getting up on that ladder.
This item will also require regular upkeep. It's up there and parts like the blade, globes, bulbs and shades can collect dirt and dust, where it can be blown around once the device is powered on. It's not like the room will fall victim to a deluge of dust clumps and grit every day, it is not as worse as any kind of ceiling fixture but still you have to consider this aspect especially if somebody in your family or home has respiratory issues or allergies.
In a few incidents, the steady rotating blades of the fixture can produce a strobe-lighting impression so it can be a bit daunting. Blades with a high-gloss finish might also cause the same flaring light effect. To avoid this, just make sure that you are aware of the surfaces in your room and you should also pick a model with the appropriate size.
Expect that most products from this style use up more energy as compared with the more standardized ones because of the added lightbulbs. However, energy usage amounts to just several pennies each day and if you're the budget-conscious type who turns the power off when you are not in the area, you might not even notice it.
But if you are concerned of the costs and your carbon footprint, you may want to read the next part of this article.
Save Energy While Using Ceiling Fans with Lights
Ceiling fans can provide manifold energy-saving benefits to the household. Majority of these products consume as much power as a bulb with 100 wattage. If used in a proper fashion, these items can help you cut down your electric bills not only during the summer months, but in winter too.
They are known to cut down energy use in the summer but they can also use up a substantial amount of energy. It depends on the kind of lights the feature has and how the entire ensemble was used. This kind of fan is usually the most conveniently-located fixture in a living space so it's turned on around 3 to 4 hours each day.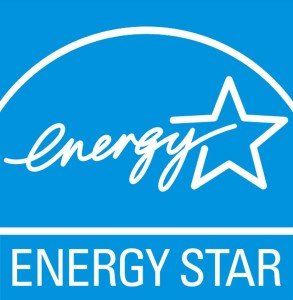 To further lessen your electric bill costs, go for models with the Energy Star label on them and that can reverse the direction of the fan to use it in the winter. This kind of fan circulates a total of 15 percent more air as compared with other models without giving up style and great aesthetics. Energy Star-approved models provide 60 percent more efficiency than an incandescent lightbulb with 150 watts.
Models with the Energy Star stamp will cut down your lighting's energy consumption by a good 60 to 80 percent. You won't be obligated to change the bulbs frequently as well.
In addition, consider models with the greatest air flow efficiency (CFM per watt) at each of the model's three speed options. The numbers for this attribute is included on the special information box on every Energy Star model package. If you want more information about companies and sellers who retail substantially-efficient fans, you have to check out Energy Star's official website.
You should also consider buying an energy-efficient lighting kit for your ceiling fan. A highly-efficient light kit will provide roughly 80 percent of energy savings. So, make sure that any model you purchase comes with Energy Star-stamped lighting.
Furthermore, bear in mind designs with pin-constructed fluorescent lights and integrated ballasts will undoubtedly work more efficiently than compact fluorescent lights with screws. However, they are still better as compared with incandescent lights and with some bit of research, you can come across sub-compact fluorescent lights to employ in your recent fan.
Models with several low-wattage incandescent bulbs deliver even a smaller amount of light matched up against a lone bulb with similar wattage. For that reason alone, you might have to acquire fans with a lone, central lightbulb than those models featuring several bulbs or globes.
Lastly, if you want to maximize energy usage, you might want to consider a model with a DC motor instead of an AC. DC-powered fans consume 70 percent less energy and operate 40 percent cooler, which means a longer life for the motor too.
Great Features
These fans are available in a wide range and designs. They are available from traditional classic design to modern contemporarily design and everything between them. Adding these type of fans to your home décor will help in livening up your rooms. It can also well complement with any of your rooms and room decors due to its elegant and sleek appearance.
The blades of these fans are highly efficient which helps in efficiently creating fresh air. With the help of the reversible blades, it can be used for both cooling and warming the rooms, depending on the type of weather.
Besides the advantage of a fan, if you want an additional lighting, these fans can work great in brightening up your room as well. So, they increase the circulation of air at the same time give a warm and a glowing effect. This makes it all the more worthwhile.
And, as it gets darker earlier during the winter, the lights will be there to brighten your way.
Besides its effective functionality, these fans also come with cool features which make it more convenient for our use. Their feature includes quick installation, remote control system, highly efficient blades and energy star label. Installing these appliances are simple and easy to follow and you will not necessarily need a professional to install it.
Since these fans come in a wide range with a variety of designs, you can always opt for one to complement your room décor according to the theme of your room. Adding these fans to your home can be beneficial in every way.
Best Three Ceiling Fans With Lights
When it comes to high quality products, Hunter and Hampton Bay provides with a much efficient and better service and fixtures. Below are some of their products that are worth considering.
Hunter Company Light Mission Ceiling Fan
This Mission fan comes in an antique style with a bronze finish. It is simply beautiful and can complement well with any room decor.
These fans are easy to assemble and come with five reversible blades which can efficiently disperse cool air. These fans are quiet and perform beautifully. If you are seeking a fan with dim light, this can work great.
Hunter Sontera 52 in. Ceiling Fan
This fan comes in a 3 speed reversible motor with a very high performance.
It has five reversible blades which can efficiently disperse cool air in the summer and warm you up in the winter.
They are extremely quiet and provide sufficient light.
Its value is exceptional and you will find this model outstanding.
Hunter Astoria Fan 52 inch Ceiling Fan
Super quiet and easy to install.
Comes in 5 highly efficient blades with 3 speed reversible motor.
These fans can probably be the best choice for conserving energy and in it proficiently providing year round comfort by cooling you in the hot days and warming you in the winter.
This is simply one of the best products that Hunter has come up with. Its value is quite high but quality and performance wise, it's worth the money.
Before You Buy
But before you opt for one, here are some things that you may want to consider upon. How much light do you need for you room? Will the size of the fan be perfect for your room? Will it complement your home décor? Obviously, you will want something that can meet up to your expectations.
One last item to keep in mind and since this is the best I saved it for last. Simply put – ceiling fans with stylish light fixtures turn out to be reasonably priced.